Tapestree Original Base Frame Pattern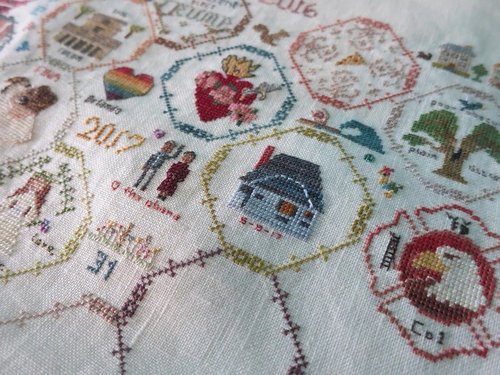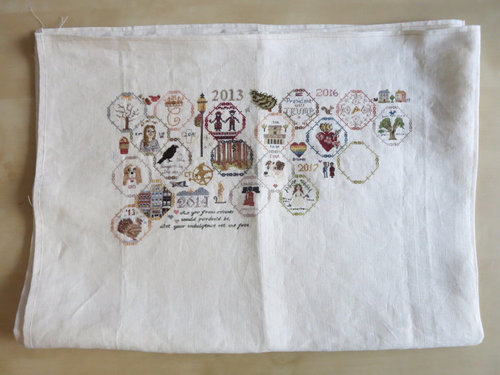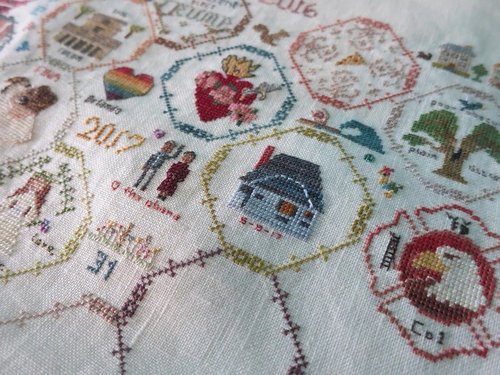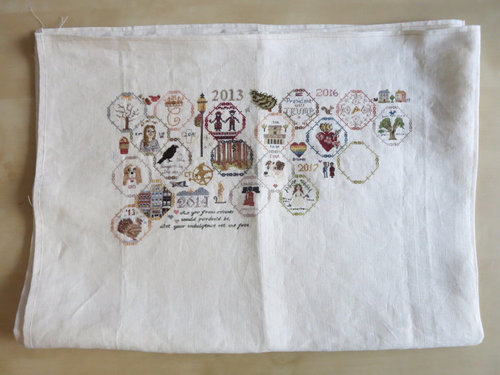 Tapestree Original Base Frame Pattern
The tapestree project was designed for needleworkers to journal their lives on fabric.
For centuries, schoolgirl sampler-makers documented their voices—families, homes, milestones, etc.—on cloth. The tapestree project continues that tradition, resulting in a visual representation of the life of its creator. Stitchers will use the tapestree framework to design personal medallions based on their own interests and experiences.
This printed pattern contains everything needed to get started on your own tapestree project:
base frame cross stitch pattern, used to design your own medallions

tips for getting started

a model for linking your frames together to create a beautiful "honeycomb" that showcases your personal story

a back-stitch alphabet (great for names, dates, quotes, etc.)

additional freebie pattern!
(Please note: this listing is for the medallion frame only as an aid in designing your own unique motifs!)
✄ Happy Stitching! If you embark on your own tapestree journey and would like to share a photo of your WIP, please email me or tag me on Instagram at @rachelpiso. I love to see new interpretations!
All listings are for the pattern only unless otherwise stated. Shipping is available only within the United States via this website. To discuss international shipping, please contact me. Orders will be mailed via USPS within 1-3 business days following checkout. An email containing tracking information will be sent once an order has shipped.

Please note:

All patterns are for personal use only. Pattern reproduction and digital distribution is prohibited.

© 2019 tapestree.net